North Star Network signs partnership with Coluna do Fla
---
Media Group North Star Network has signed a partnership agreement with Brazilian football website Coluna do Fla.

Coluna do Fla is the number one website for fans of Serie A football club Flamengo, by far Brazil's most closely-followed team accounting for 24% of all football supporters combined. Moreover, the portal is among the biggest sports websites in Brazil, receiving an average of 17 million monthly visits.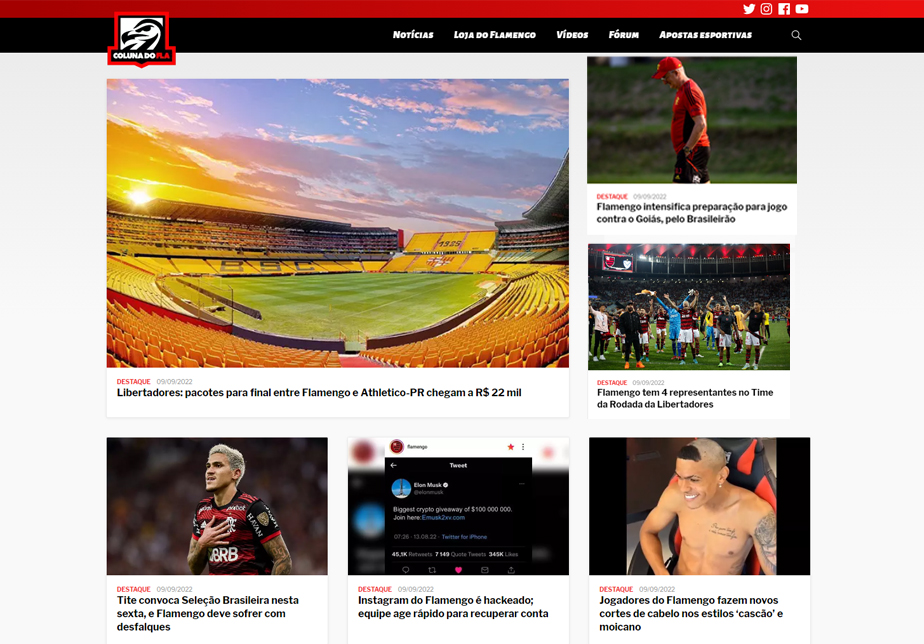 To reach such heights, Coluna do Fla Simon Nunes understands the passion of Flamengo fans, and on top of that created a state-of-the-art site structure, and fills the site with unique, first-rate content.
And these were the details that made the partnership become something viable – the pairing of a qualified team on Flamengo-related content with the betting expertise of North Star Network's in-house team.


"Coluna do Fla perfectly matches the profile of our strategic partners, allowing us to distribute our content to committed communities. Flamengo's incredible appeal to Brazilian fans, combined with our expertise in sports betting insights, makes for a promising partnership." Julien Josset, CEO of North Star Network.
"After several conversations, we concretized the partnership with North Star and we are delighted with how it's progressing. We are already seeing satisfactory results and we look forward to what's ahead!" Simon Nunes, Founder of Coluna do Fla.