Driving betting intent
We engage millions of sports fans through our betting insights and expert content
North Star Network hosts sports & e-sports fan communities across the world.

We run sports media in 30+ countries, helping bettors to decide where and what to bet.
Join us
Our 35+ person in-house team keeps growing: we are recruiting in all departments (Content, Marketing, Monetization, Tech) to keep delivering premium products on a global scale
---
What we do
---

Monetization
We connect our audience to 400+ advertisers
---

Publishing
We publish 2000+ pieces of content every month
---

Tech
We build scalable products and innovative BI tools
Brands
Soccer, NFL, NBA, MMA/Boxing, NHL, e-sports: We've got you covered
---
Partners
We pride ourselves on working with the most recognized and trustworthy betting and gaming brands
---

"North Star has been a trusted partner since 2017. The quality of their marketing is by far superior to the average media network and the dedication of the team is impeccable. I highly recommend North Star as they have proven time and again to bring positive results."

"North Star is among our top affiliates. We've been working closely since day 1. It is always a great pleasure to work with such professional and reactive people."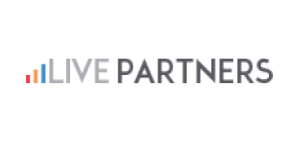 "North Star Network are a longstanding and valued partner of the bet365 partners platform. The team there are responsive to requests, and continue to be a positive acquisition and retention traffic source across multiple countries."

Latest news
---
North Star Network received the green light from local Gaming Commissions to operate as a licensed vendor for sports betting

Global sports & gaming media group North Star Network has acquired the assets of Brazilian football website minhatorcida.com.br. Minha Torcida

Let's get in touch!
Looking for a job? We look forward to meeting you!
---
Our offices:
North Star Paris
192, rue Legendre, 75017 Paris
North Star Lille
869, avenue de la République,
59700 Marcq-en-Baroeul